Regular price
Sale price
£169.00
Unit price
per
Sale
Sold out
No Questions Asked Refunds

Any purchase with Ketosource is covered by our premium quality guarantee. Not happy, get your money back. Just reply to your order email or call and let us know you'd like a refund. No questions asked.
View full details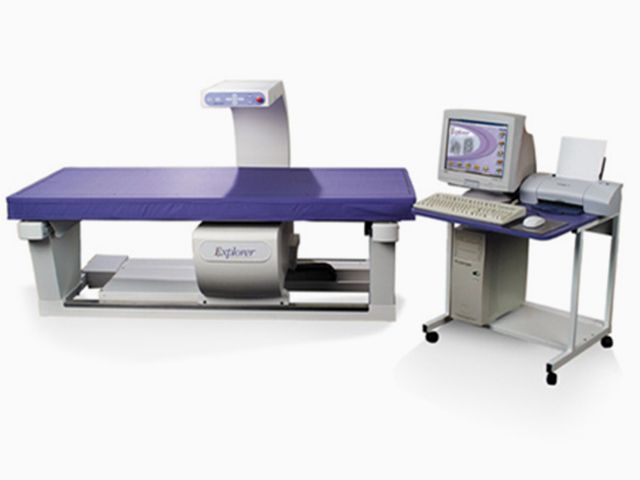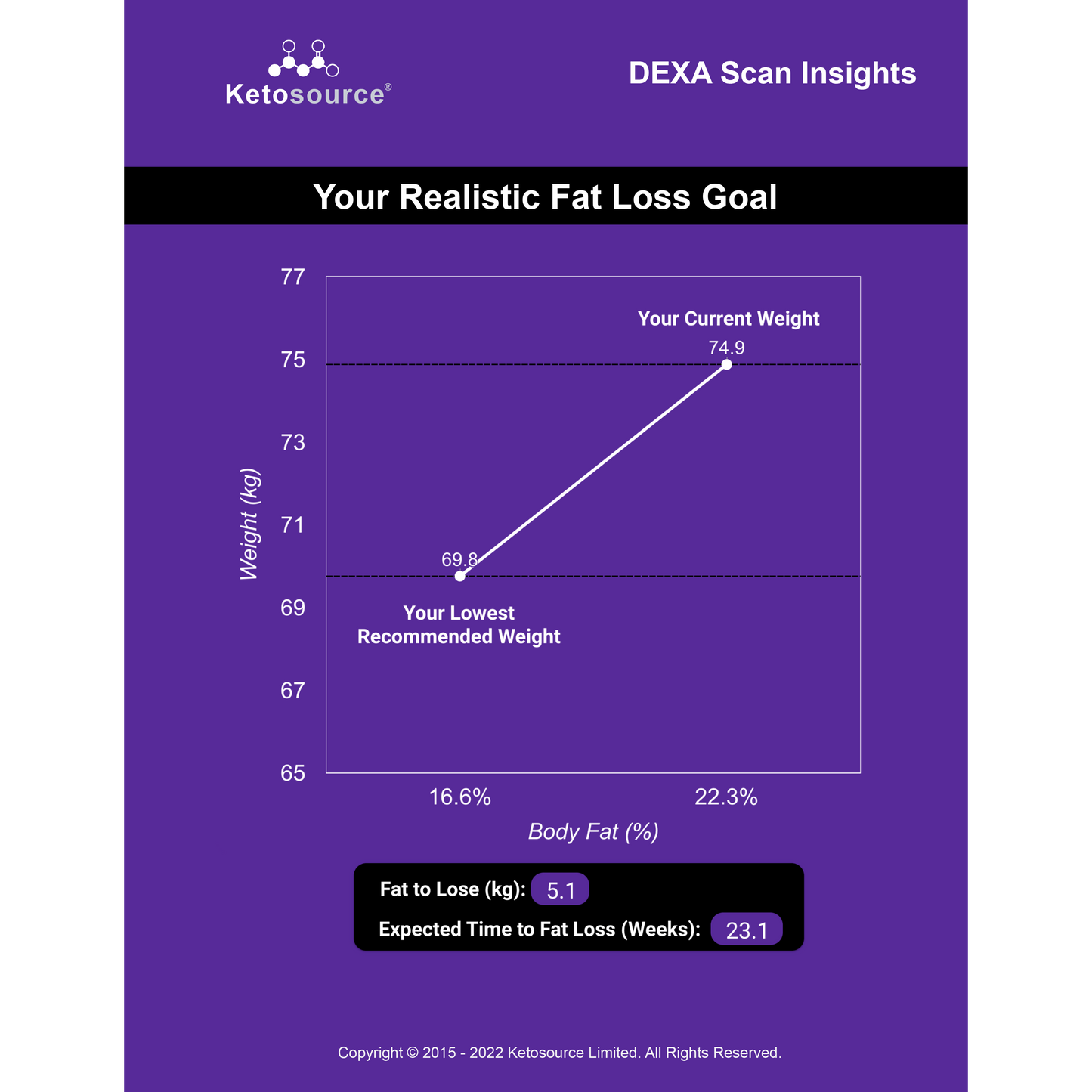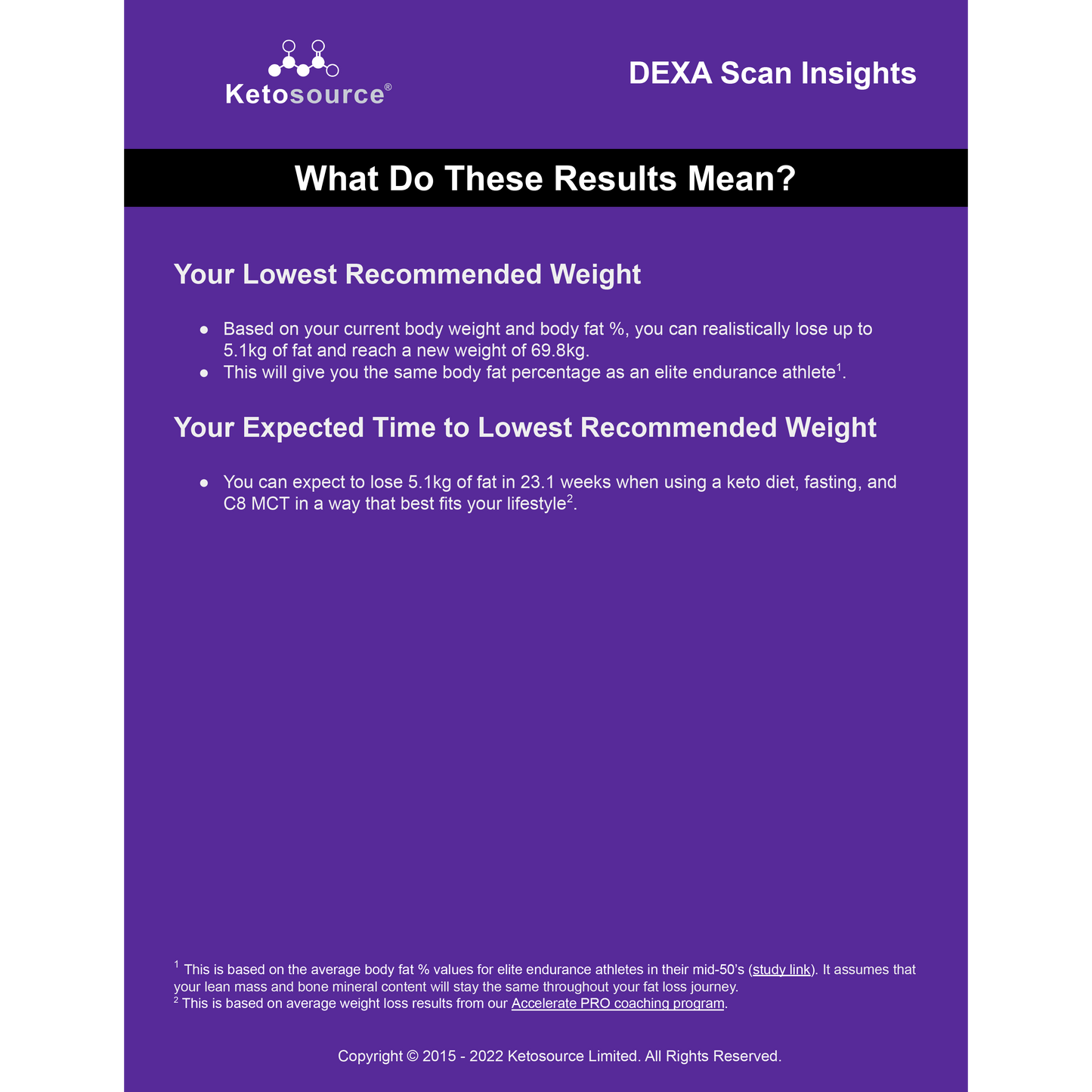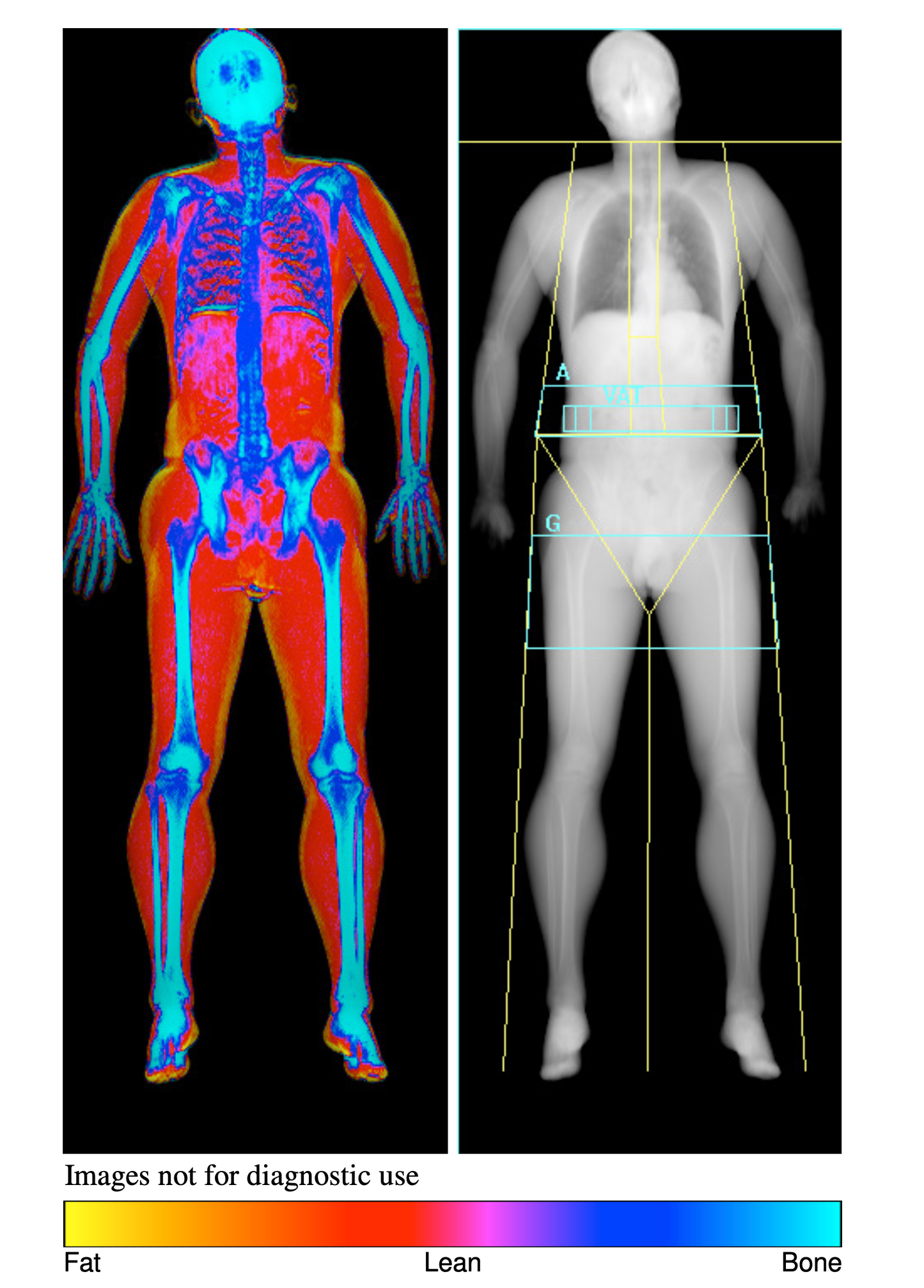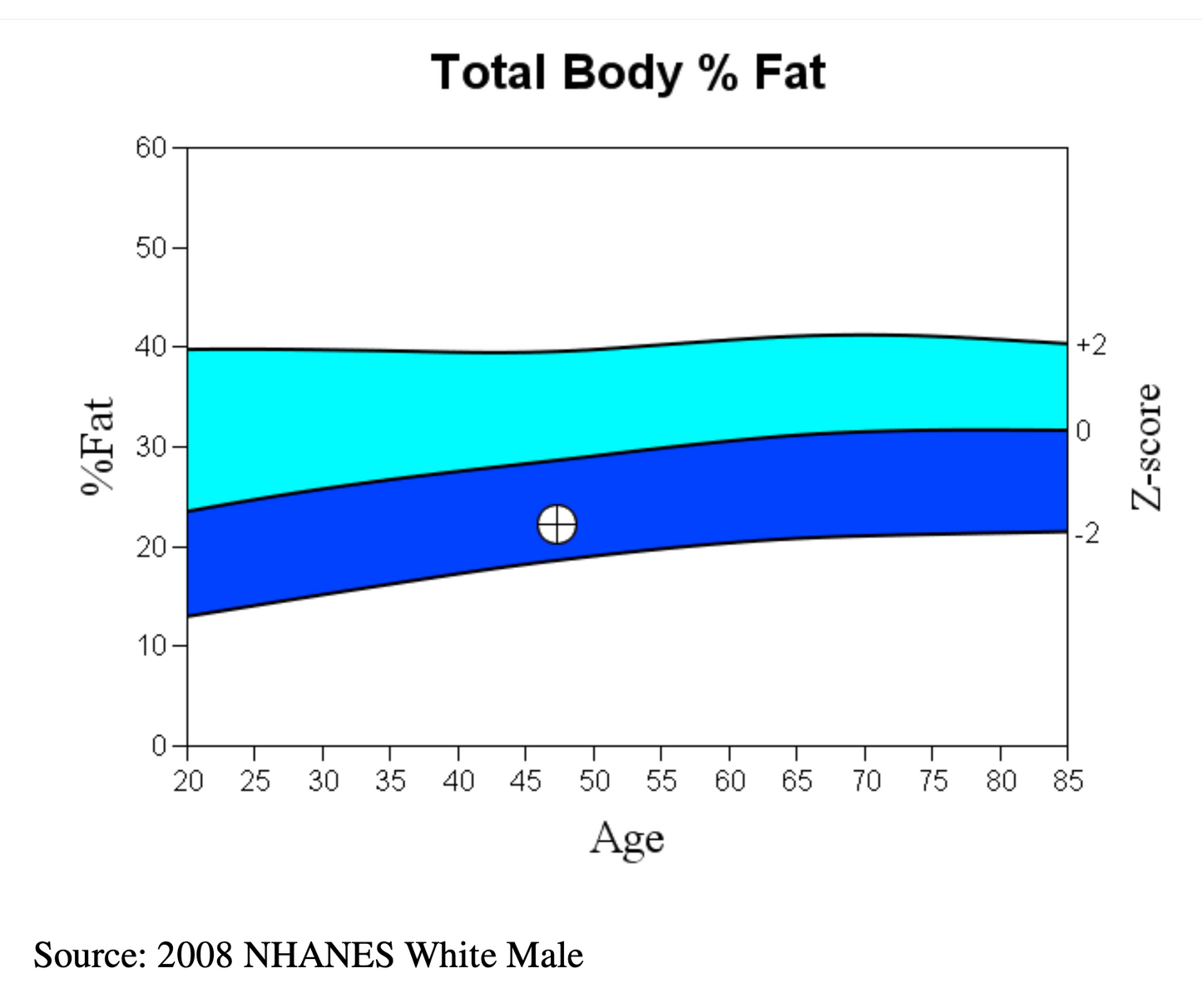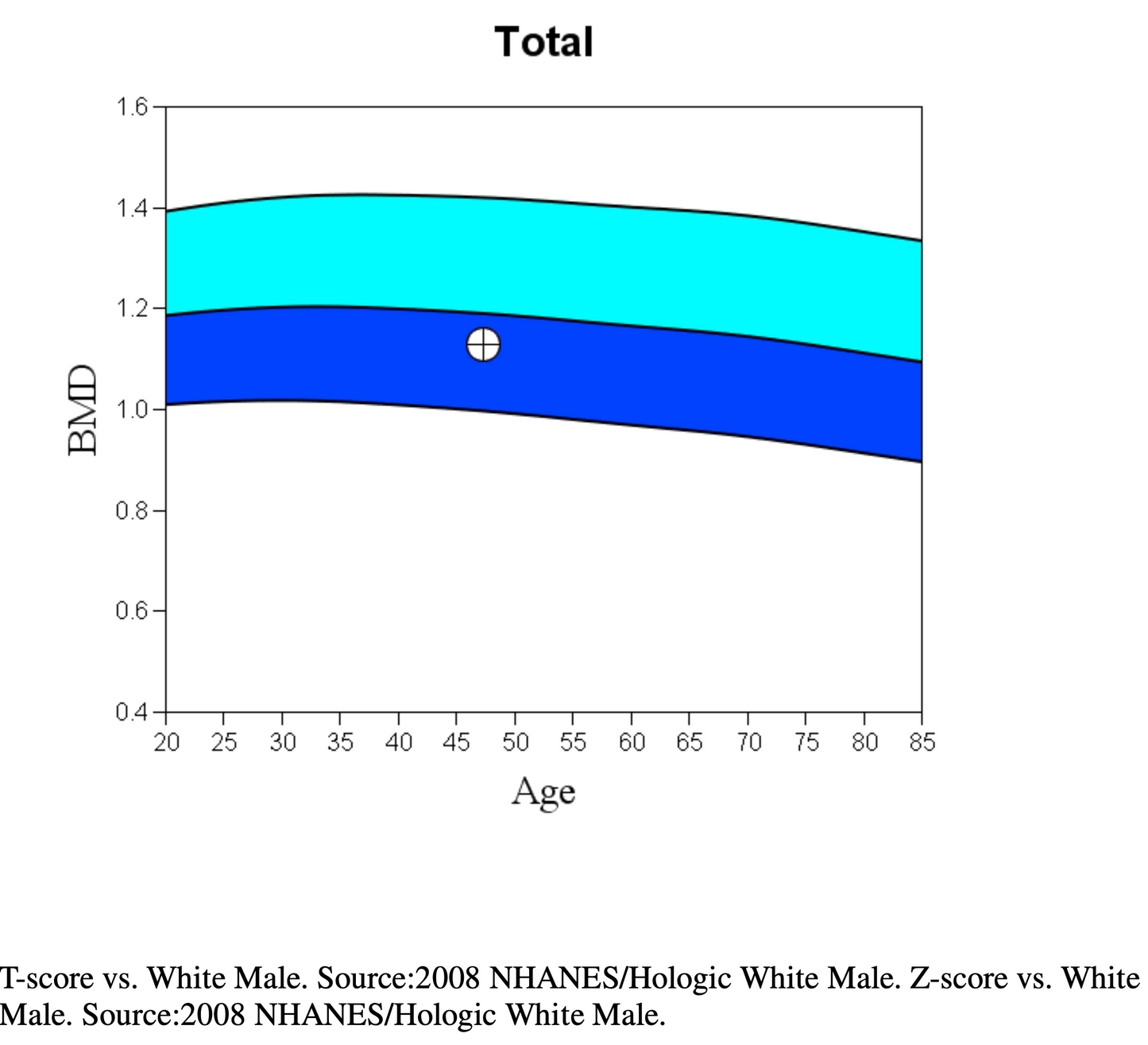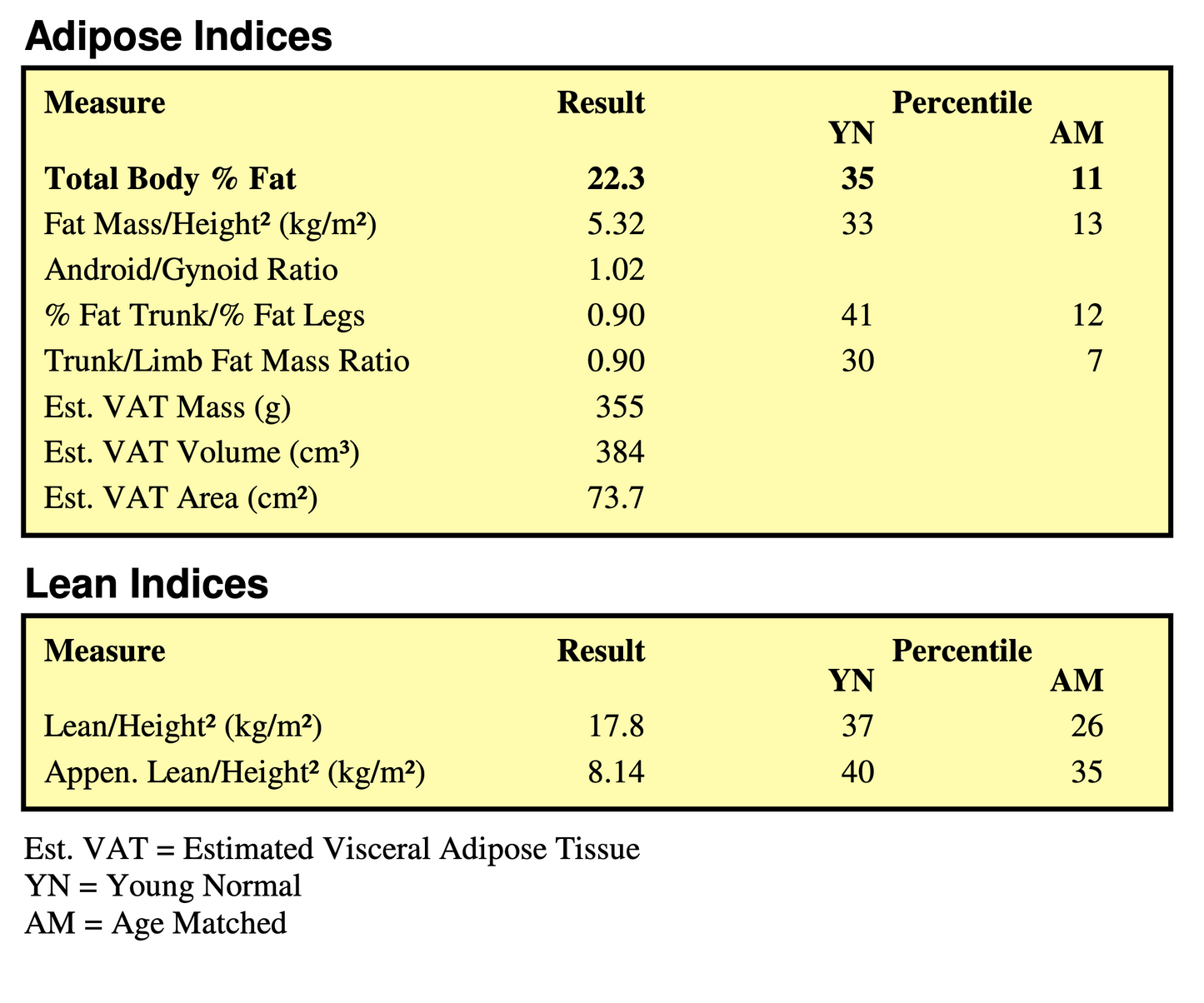 What is a Dexa Body Scan?
It's a very low-level x-ray scan that provides accurate, precise and comprehensive data about your body composition, including your fat mass, lean mass, bone mineral density.
DEXA is universally regarded as the gold standard for measuring body composition and has traditionally been the preserve of sports science research labs and universities. 
What Do You Get from a DEXA Body Scan?
Moves Beyond 'Weight' to Give You Specific Fat Loss & Muscle Gain Targets

'Weight' is an outdated concept when it comes to the pursuit of health and fitness because it is completely blind to body composition.

 

An "ideal weight" for many people may actually be higher than it is now because the amount of muscle you need to gain is more than the fat you need to lose.

 

A DEXA scan focuses on body composition, not just your weight.

Increases Your Motivation to Lose Body Fat

 We find that clients get a big boost in motivation when they have a precise, reliable metric telling them exactly how much body fat they have now, how much they should lose and how long it will take to get there.

Re-testing every three to six months will confirm your fat-loss progress with medical-grade accuracy and keep you motivated. Progress scans also increase your accountability as you approach your goal.
How Does a DEXA Bodyscan Work?
Step 1

You will go to one of two locations in London, UK (Marylebone or the City) for a one-hour appointment.

 

This includes the scan (just four minutes) and a full face-to-face consultation and explanation of your data by the Bodyscan DEXA consultant.

 

You will take away with you your report with your DEXA results and which percentile you are in compared to the bodyscan DEXA database.

Step 2

You will then do a 1-on-1 consult with a Ketosource Nutrition Consultant.

 

In this consult you will recieve an additional Ketosource analysis report on your results.

 

This combines yoru DEXA data with our data sets with clients using keto & fasting lifestyles to attain fat loss goals. 

 

We'll discuss recommended changes in your Keto & Fasting lifestyle.

Step 3 (Optional)

In many cases, we recommend a progress scan in 3 months or 6 months' time depending on your goals.

This helps lock in your motivation and will give you clarity on your progress.
Set Realistic Fat Loss Goals
How a DEXA Body Scan Differs from Other Measurement Methods
There are other ways people measure body fat.

However, these are much less reliable, meaning actual fat loss may not be faithfully recorded, causing you to lose motivation.

Bioelectric Impedance Analysis (BIA)

You often see these devices in gyms, where you stand on the machine with bare feet and hold two grips with your hands. It uses an electric pulse to estimate your body fat.

This is the least accurate because it is significantly affected by your hydration levels and the type of machine.

BodPod

You sit inside an egg-shaped sealed chamber that adds pressured air to estimate your body fat.

This is more reliable than bio-impedance, but can also give wildly varied results. It is of a similar cost to DEXA.

 

So given its lower accuracy and that it provides a lot less data, it doesn't make a lot of sense to use.
FAQs
Does DEXA use X-ray technology?

Yes, DEXA is short for dual energy xray absorptiometry.

It's a quantitative vs. diagnostic xray, which translations for relatively, very low x-ray energy. It can be comparable to a TSA airport scan.

The xray energy ranges from 0.2 – 0.8 microsieverts.
Where is the location of the DEXA Body Scan?

The DEXA Body Scans are all done in London, UK.

There are two central London clinics you can select from.

One is in Marylebone (nearest tubes Baker Street and Regent's Park).

The other is in the City (nearest tubes Bank and Monument).
Do I need to make an appointment for scan?

Yes, you will need to make an appointment. However, the Ketosource team will take care of this for you 'concierge' style.

Once you've purchased the DEXA scan you'll immediately receive an email with the details.

You'll simply reply to the email or call (if you prefer) to book the time and date that works for you.

We'll then confirm straight back to you and provide other details for you to prepare for your scan appointment.
Have a Question About DEXA Body Scan with Consultation?
Our keto and fasting experts are here to answer any questions you might have.


Fast Shipping

Orders are shipped same day and arrive quickly

Free Shipping

Orders over £50 are shipped to you for free

Call for Help

+44 (0) 20 3617 5250

9am to 5pm Mon - Fri